Agile production: More than 14 million euros for battery research
Flexibly adaptable cells are needed so that batteries can be fitted precisely even in convoluted spaces and can store more energy. KIT scientists, together with partners from academia, are now developing an agile production system with which battery cells can be manufactured with complete flexibility in terms of format, material, and number of units. The second stage of the project - AgiloBat2 - started in January and is funded by the Federal Ministry of Education and Research (BMBF) with a total of 14.5 million euros.
Press release
Mourning for Prof. Dr.-Ing. Rudolf Haller
Prof. Dr.-Ing. Rudolf Haller was the predecessor of Prof. Albers on the Redtenbacher chair in IPEK - at that time Institute of Machine Design. Even after his retirement in 1996 he was closely connected to the faculty and IPEK. On February 01, 2021 Prof. Haller passed away at the age of 90. The faculty will always honour his memory.
Link IPEK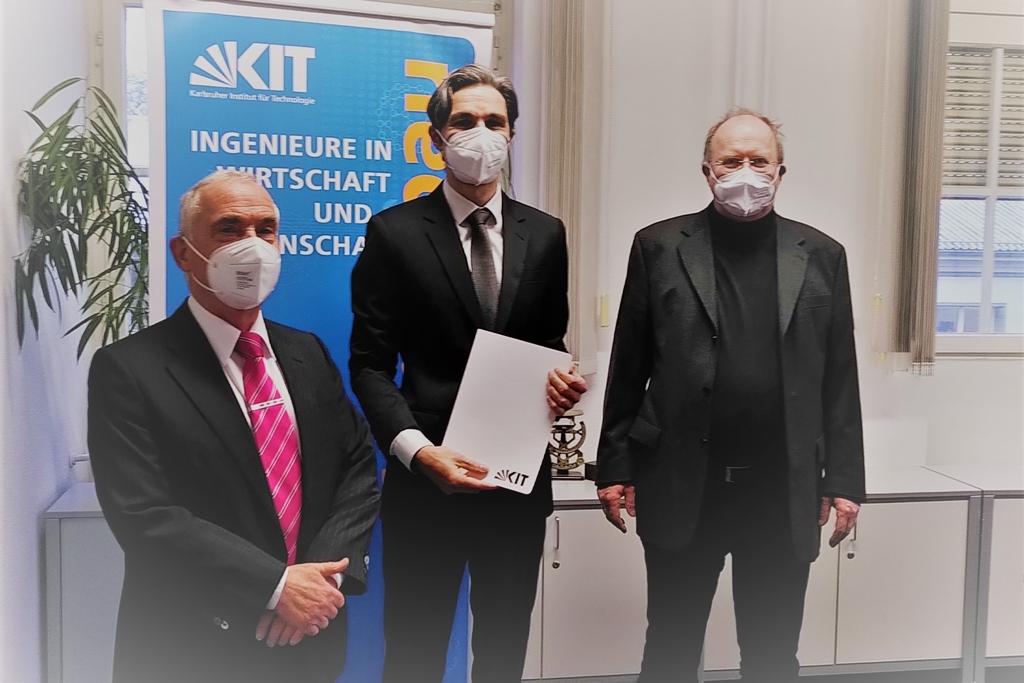 PH Jörg Matthes was appointed an extraordinary professor (apl.-Professor)
PD Jörg Matthes, head of the research group "Modern Automation Methods for Industrial Processes" at the Institute for Automation and Applied Informatics (IAI), was appointed as apl. professor. The certificate was handed over by the dean Prof. Furmans on January, 28th 2021. Photo: Prof. Georg Bretthauer, apl.-Prof. Jörg Matthes and Dean Prof. Kai Furmans
Service anniversary of Prof. Böhlke
Prof. Dr.-Ing. habil. Thomas Böhlke from the Institute of Engineering Mechanics Sub-Institute Continuum Mechanics celebrates his 25th anniversary this year. The Department of Mechanical Engineering would like to extend its sincere thanks to Prof. Böhlke.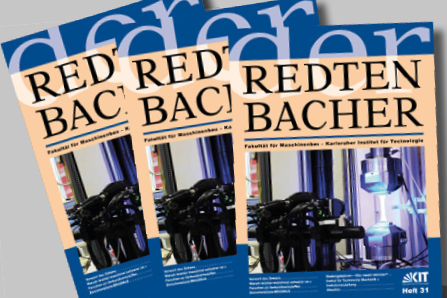 Department Magazine
All issues of the department magazine "der Redtenbacher" Link